Rent or Buy?
Construction site managers tend to ask us, and rightly so, whether renting a plastic debris chute system to dispose of your construction and demolition waste is an economically sound option instead of buying one.
Let's first consider some key factors that will help you decide if renting construction debris chutes makes sense for your project needs. 
Pros: Renting a plastic debris chute system can be a good option if done through the right company. This company must have the right equipment for your project including chains, chutes, anchors and winches. Rental companies often provide a dumpster with a tarp. If investing in a debris chute system is too expensive, especially if you're doing a single project, renting can be a valuable option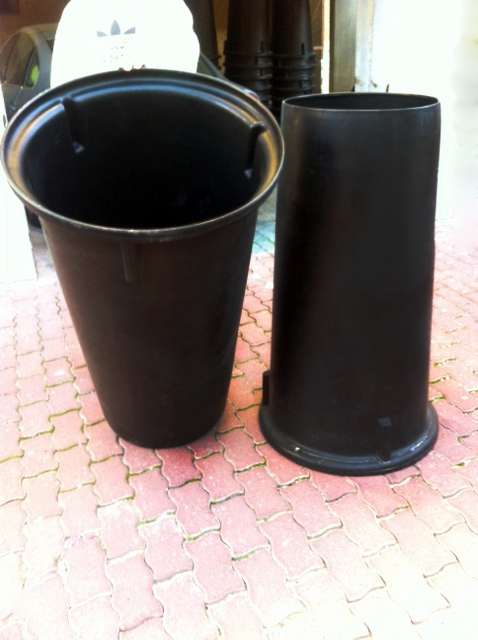 Cons: The problem with renting a plastic debris chute system is finding a company that complies with US or European standards required.
PROFESSIONAL AND LEGAL STANDARDS:
Even if they meet these standards, you need to make sure they have the exact equipment your project requires.
Another topic worth considering is the timing of the project. Rental companies charge fees for each day the equipment is used after the agreed upon date in the initial contract.
Since the time frame of a project is not always predictable, this can cause difficulties and increase budget costs. Buying your own construction debris chute system is a worthy investment. You can be sure that the debris chutes at HodChutes are durable, strong and capable of handling any and all climates. Our staff will advise you which column and what chute size is compatible with your specific project.
Buying the debris chute column system allows you to reuse it for any future construction projects. Our durable debris chute columns can withstand continued and repeated use and our easy installation and dismantling makes purchasing sense for construction companies. Our debris chutes are made from the best materials in Italy and we ship them directly to you. In this way, you buy directly from the manufacturer and can redirect those savings elsewhere. 
Our construction debris chutes meet US and European safety standards, so you can be assured that trash and debris will be transported safely down the chute column and avoid unwanted damage. To purchase your construction debris chute system, contact one of our agents today.